Come research with us… and get funding to do so!
All applicants who receive invitations to join RISS are automatically considered for multiple funding and scholarships opportunities. Simply apply to RISS today!
Funding and scholarship opportunities include:
United States National Science Foundation (NSF) Research Experiences for Undergraduates (REU) Scholarships (an average of ten per cohort)
Women in Transportation Fellowship (an average of one per cohort)
CMU Robotics Institute direct financial support (an average of fifteen per cohort)
Some scholars receive funding through external partnerships and scholarships from their home country or university.
(1) United States National Science Foundation (NSF)
Research Experiences for Undergraduates (REU) Scholarships 
The National Science Foundation provides opportunities for researchers to engage and support undergraduate students with scholarships (i.e. stipend support and travel allowances) through its research partnerships with the Robotics Institute. No additional information is required from applicants.
NSF REU Scholarship Applicant Eligibility Requirements:
US Citizen, US National, or US Permanent Resident (NSF requirement)
Completion of at least sophomore year
Must still be an undergraduate during the Fall of 2017
GPA of 3.0 or above
Women and minorities are strongly encouraged to apply!
We gratefully acknowledge the support of the National Science Foundation through the Research Experience for Undergraduates (REU) program (Grant # CNS 1263266). RISS was an NSF CISE REU site from 2013 – 2015.  Additional scholarships will be available beginning in summer 2017!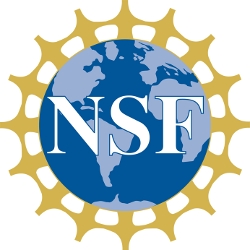 (2) Women in Transportation Fellowship
The Women in Transportation Fellowship provides an opportunity for a talented undergraduate women to experience robotics research that focuses on transportation issues.
This RISS scholarship is funded by Traffic21 (http://traffic21.heinz.cmu.edu/ ),
a multi-disciplinary research institute of Carnegie Mellon University. Traffic21 projects design, test, deploy and evaluate information and communications technology based solutions to address the problems facing the transportation system of the Pittsburgh region. It envisions the Pittsburgh region, as a "learning lab," that deploys solutions that can be applied around the nation and the globe. Traffic21 leverages Carnegie Mellon's leadership in relevant areas such as critical infrastructure, transportation access, transportation routing, human factors, artificial intelligence, web applications and autonomous vehicles.
All undergraduate women interested in transportation and STEM are encouraged to apply for the Women in Transportation Fellowship. Fellows must be:
S. Citizen, U.S. National, or U.S. Permanent Resident
GPA of 3.0 or above
The 2015 inaugural Women in Transportation Fellow was Clara O. Belitz, a rising junior majoring in computer science at Bowdoin College.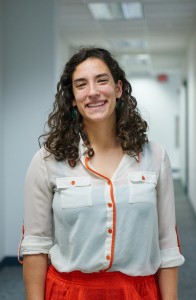 Left: Clara O. Belitz, RISS 2015,
Women in Transportation Fellow.
Photo by © sandeepa veeramachaneni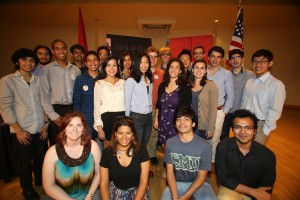 Left: Clara and fellow summer scholars
celebrate at the RISS Closing Lunch.
Photo by © sandeepa veeramachaneni